Taiwan Corner's Democracy Days in Copenhagen focused on the local election in 2022. We invited Mchael Turton and William Yang to comment on the election results and the implications directly from Taipei.
Democracy Day in Copenhagen 2022 focused on the local elections in Taiwan on November 26. We arranged the public event 'Implications of the Taiwanese Local Elections '.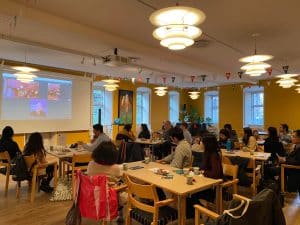 We invited two expects on Taiwan politics to comment on the election result directly from Taiwan. The first one was Michael Turton who is Taipei Times columnist followed by William Yang who is East Asia Correspondent for DW News and other media.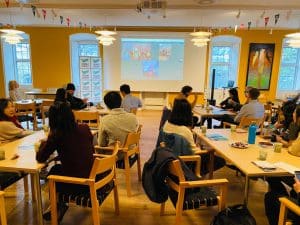 Our two external speakers updated us on the election results and provided fresh perspectives on the implications of the results for Taiwan's political future and for the different political parties.
Michael Danielsen gave a look at the correlation between local and national elections over the years.
We were really delighted to see so many people showing at our event. Also, we are glad to be able to attract a good mix of both Danish and Taiwanese to come. We had only 5 tickets left for the event that competed with the world cup in football.
Democracy Days is annual event for Taiwan Corner. One of our missions is to support Taiwan's democracy, and we strongly believe in an open debate. During this Saturday afternoon, all the participants could of course ask questions directly to Michael Turton and William Yang.
It was a pleasure to see such a great interest in knowing more about the implications of the Taiwanese local elections. We tried to reach as many people as possible by sponsoring ads about the event on social media.
This kind of event is not possible without the strong teamwork of the entire board of Taiwan. We worked closely together and it is this kind of work that make it a pleasure to be a part of Taiwan Corner.