Young people in Asia are fighting to build or preserve democracy in Thailand, Hong Kong, Myanmar and in Taiwan. The struggle takes the form of local protest and mutual inspiration through the so-called "milk tea alliance". These young people know that democracy is not a given thing but something we all need to fight for and defend. We focus on Hong Kong and Taiwan, and on the differing fates of young protest leaders. Today, former leaders of protest in Taiwan are engaged in political parties and electoral politics. As for Hong Kong, they are in prison or exiled overseas."
By Michael Danielsen, chairman of Taiwan Corner
Young people in Asia are struggling for democracy in Thailand, Hong Kong, Myanmar, and in Taiwan. Their mutually inspired efforts have been called a "milk tea alliance". These young people know that democracy is not something given but that it needs to be struggled for and defended always.
In order to recount and explain how young people have been standing up for democracy in East Asia, particularly in Taiwan and Hong Kong, Taiwan Corner recently held an event in Copenhagen under the name "Democracy Days". Using recently-released, and acclaimed, documentary films we showed how the fates of young protest leaders in Hong Kong and in Taiwan have been extremely different. Today, the Taiwanese are engaged in political parties and electoral politics. In Hong Kong such a development has been impossible – these courageous young people are either imprisoned or in political exile in democratic countries.
We showed two documentaries during the "Democracy Days" event in December 2021. The films were chosen to show support for Taiwan's democracy and also to demonstrate the different responses to and possibilities for social movements in a democratic polity like Taiwan compared to a now authoritarian Hong Kong.
Our Youth in Taiwan
Young people in Hong Kong and in Taiwan remind us again that we need to fight for democracy (and for democracies) across the world. They also show us that civil society can play a decisive role in the fight for democracy, popular sovereignty and self-determination. Operating with their characteristic methods and with different perspectives, movements of civil protest and civil society organizations – formal and informal – can highlight those vital and inescapable issues that local political systems and the international system may prefer to ignore.
Our first film, "Our Youth in Taiwan", won the Taipei Golden Horse Film Festival. The film follows two individuals. The first is a Chinese student named Boyi. This young woman had come to Taiwan for studying. There she realized the power of social movements and came to realize that civil protest is an important part of democracy. We also followed Chen Wei-ting, who is known for being one of the top leaders of the Sunflower Movement, from before the Sunflower Movement to his political career. The director of the film encourages us to see the protagonists as real people with whom we can identify beyond the labels of "Chinese", "Taiwanese", "Chinese student in Taiwan" or "leaders of the student movement". They are all real people, fragile and complicated.
Black Bauhinia
On day two, we had the pleasure to show the recently produced documentary "Black Bauhinia" produced by the Hong Kong expert Dr. Malte Philipp Keading from University of Surrey in the UK.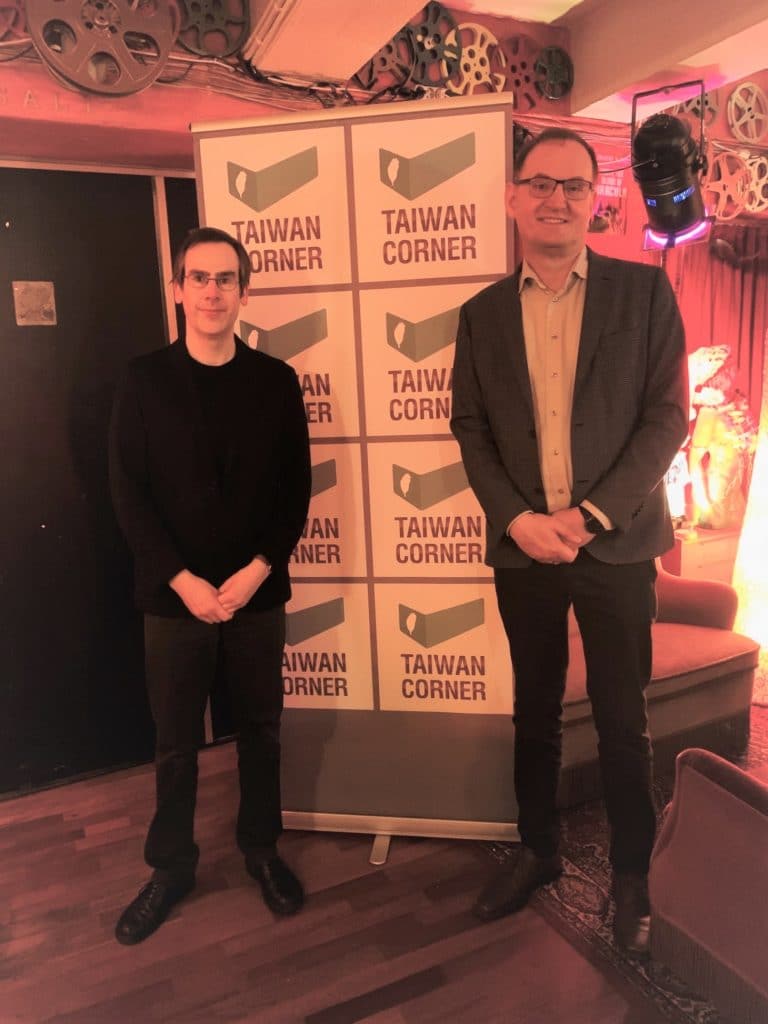 The producer writes that it is the "first feature-length documentary film on Hong Kong localism and the independence movement, which fundamentally transformed Hong Kong's domestic and international relations." This is Malte's debut film as a director and co-producer and "offers a balanced and critical assessment of a subject so complex and sensitive that local filmmakers have shied away from it. Based on Malte's decade-long research on localism, he follows two young localist leaders' emotional journey from electoral successes into prison and exile. The collaborative style of filmmaking allows for intimate reflections on the costs of resistance, self-sacrifices, and the meaning of home."
"Throughout Black Bauhinia's three-year production period, localism inspired the 2019 Hong Kong protests, while the ensuing government crackdown rendered the documentary into an outlawed element of resistance. Black Bauhinia captures the ideas of a young generation that dared to challenge an authoritarian China."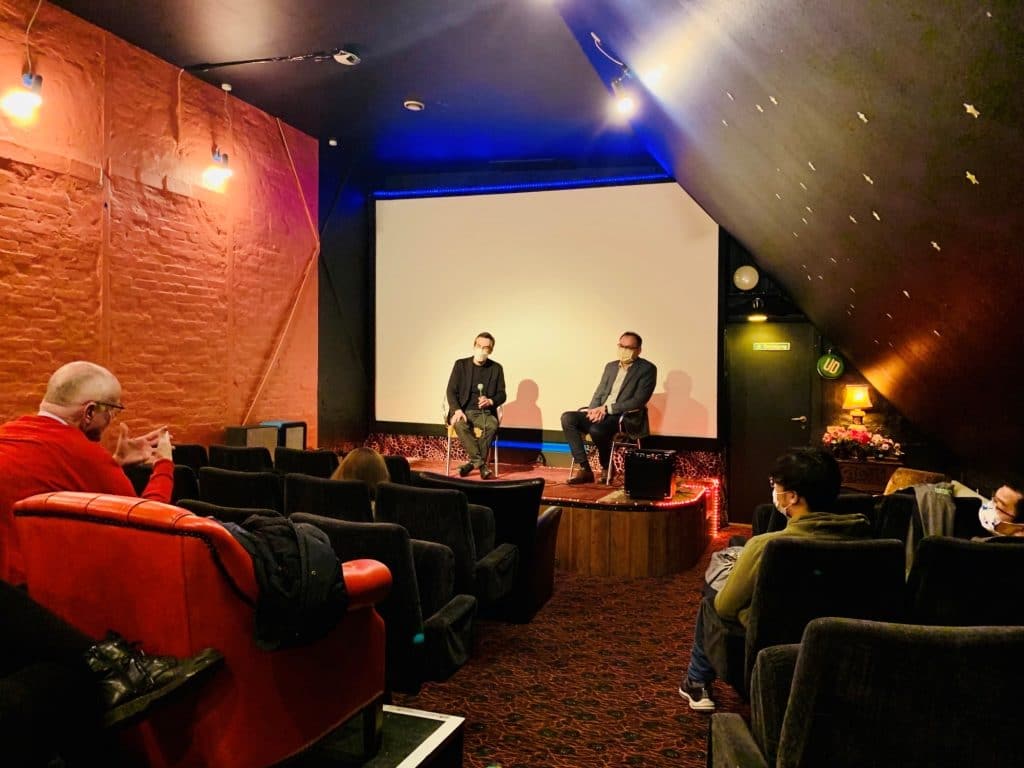 Movie Events
We in Taiwan Corner were delighted that so many people showed up to see the movies. We filled the cinema to 70% of capacity on both days – a particular success, we felt, for an event during pandemic days. After the movie "Black Bauhinia" we had a 30-minute discussion with the director. During a lively and wide-ranging discussion we covered issues such as localization, the background of the protests and the processes and ethics of movie-making in politically difficult situations.
After both movies, we set aside time and space to allow attenders to network together, meet new friends, make contacts and discuss the themes of the films in the cinema café with refreshments provided. We were thrilled that we even had to ask people to leave when the café closed.
References: